Unna Campus –
Continue your Studying near Dortmund.
At the Unna campus, you have the possibility to choose from a three-year undergraduate Bachelor's degree programs, 1 to 1.5-years Master's degree programs or three-year doctorates.
Thanks to our blended learning concept, you are sufficiently flexible to study alongside your work. Triagon students can combine self-study phases with online studies and individual face-to-face workshops at the campus.
The campus offers you modern, functional seminar rooms with free Internet access. For the face-to-face seminars, we rely on small learning groups in order to be able to offer you a pleasant and effective learning atmosphere.
Your advantages at Unna Campus:
Extensive campus complex located in nature.
Good technical equipment for effective e-learning.
Close to the city with good transport links.
Delicious canteen food + campus hotel to stay overnight.
Historical charm of the district town of Unna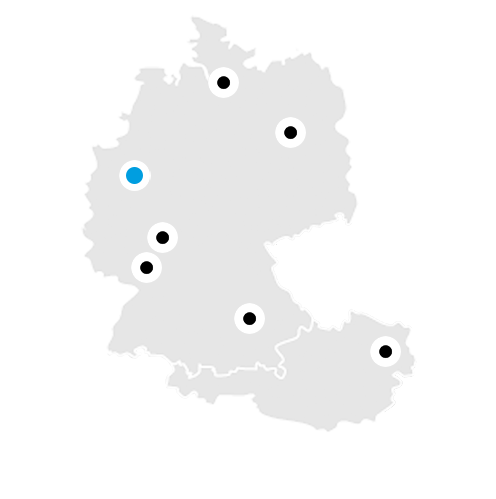 How to get there: How to reach campus Unna
Campus Unna can be found at this address: Heinrich-Werner-Platz 1, 59427 Unna. 
Arrival by S-Bahn
You can easily get to our education center by taking the S4 and then taking either the U47 or the RB 59. You have to get off at the stop in masses and after a short walk you have already arrived.
Arrival by car
You can reach the university campus via the A1, which you leave at exit 84 Dortmund / Unna or via the A44, if you take exit 52 Dortmund / Unna. There are ample parking spaces on campus, which we provide free of charge.

The large district town of Unna is located in the eastern part of the Ruhr area and currently offers a home to about 60,000 people. Unna is a very well developed area due to its proximity to Dortmund and the industrial location of the Ruhr area. The city is crossed by the rivers Ruhr and Lippe and has numerous green areas and recreational areas.
Over time, Unna has developed from an agricultural community into an industrial area: coal mining, iron processing, mechanical engineering and artisanal operations are particularly common here. Important local companies in Unna are, for example, VDM Metals, Zurbrüggen Wohnzentrum, WIMA, DHL or WILO SE.
Regards to culinary options, Unna has a lot to offer! The easiest way for you is to visit the canteen on our campus. There is a wide range of food and drinks choices at reasonable prices for students and trainees. If you want to explore the surroundings during your lunch break, you can also dine very well. Our gastro tips in Unna are: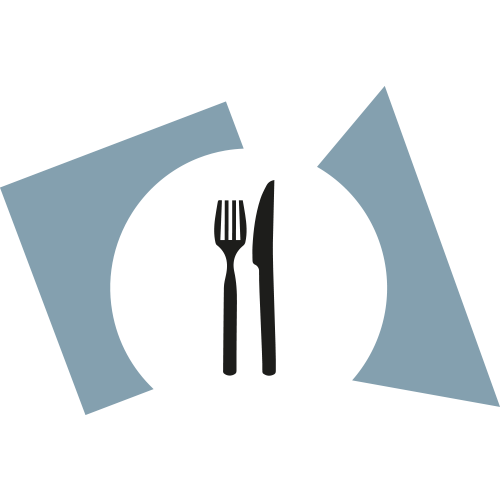 Where can I stay in Unna?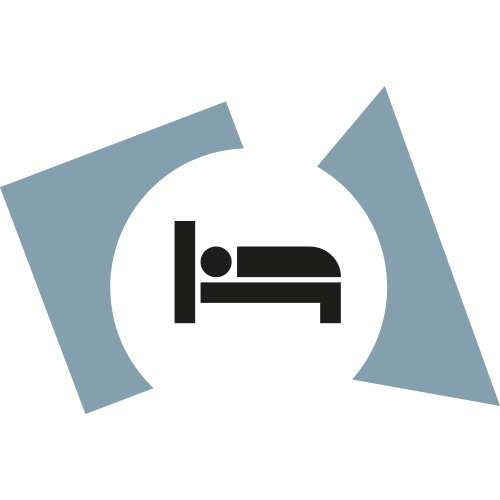 Campus Unna has its own Campus Hotel. If you arrive from afar, then you can comfortably spend the night on the Unna university campus. We offer you bed & breakfast, functional rooms and a spacious campus area with nature surroundings.
Within a radius of 5 kilometres there are other hotels and guesthouses. These are our overnight tips:
What sights are there in the district of Unna?
Forests, rivers, castles and a historical old town – the county town of Unna has a lot to offer. We have summarized our top tips on sights in Unna for you:
Center for International Light Art
The Museum of Light Art transports you into a fascinating world of artistic lighting and visual lighting effects. It is the world's only museum specializing in light art.
Cappenberg Castle
Cappenberg Castle offers you impressive baroque monastery architecture. It is surrounded by groves and rivers and invites you to go hiking!
Colani egg
The Colani egg was originally a conveyor tower of a coal mine. The UFO-like building, which floats in 35 meters, was quickly converted into a business lounge and is definitely worth a visit!
Opherdicke Castle
If you want to admire a real moated castle, the Castle Opherdicke is just right for you! With a beautiful view of the Ruhr valley, Opherdicke is one of the most worth seeing places in Unna.
Wasserburg House Ruhr
The building was once a moated castle and is now a listed building. Here you can enjoy historical architecture and admire the natural region around the river Ruhr!
Colliery Monopoly
The hard coal mine takes you back to the time of coal mining. Nowadays, it is a memorial to Germany's worst mining accident which happened in 1946. It is a frequently visited destination.
Old Town Unna
The old town of Unna impresses with its special charm, which invites you to stroll around and shop. Particularly worth seeing are the historic half-timbered houses from the 16th – 19th centuries!
Yachthafen Marina Rünthe
You can enjoy impressive sports yachts and sailors at the marina Marina Rünthe, which is located on the 23-kilometer-long Datteln-Hamm Canal. For a relaxing trip into nature, this sight is ideal!
Experience report on the Unna Campus.
Experience report on the Unna Campus.
Felix, Bachelor-Student in Business Management
"I particularly like the rich nature in the middle of the Ruhr area and the historic old town. On campus there are plenty of green spaces to relax in, a delicious canteen, and even its own campus hotel for students staying further away. The face-to-face seminars in Unna are very exciting, as the theory is always linked to concrete case studies from practice. "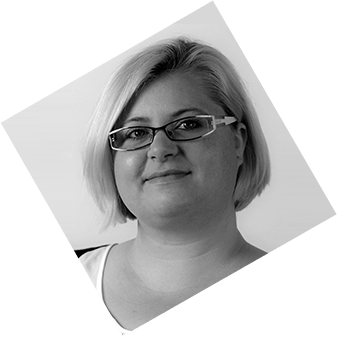 Your study advisor at the Unna location
Mrs. Bianca Schneider