Frankfurt Campus –
Continue your Studying in Frankfurt's Banking District.
At the Frankfurt campus, you have the possibility to choose from a three-year undergraduate Bachelor's degree programs, 1 to 1.5-years Master's degree programs or three-year doctorates.
Thanks to our blended learning concept, you are sufficiently flexible to study alongside your work. Triagon students can combine self-study phases with online studies and individual face-to-face workshops at the campus.
The campus offers you modern, functional seminar rooms with free Internet access. For the face-to-face seminars, we rely on small learning groups in order to be able to offer you a pleasant and effective learning atmosphere.
Your advantages at the Frankfurt Campus:
Study in the economically most important district of Frankfurt – Frankfurt's banking district
Located in the center of Frankfurt, perfectly accessible by all means of transport
Vibrant metropolis – there's always something going on here
Free Internet in modern seminar rooms
Blended learning concept – ideal for professionals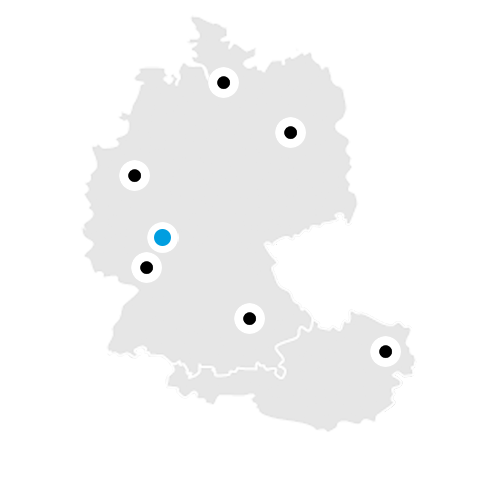 Arrival: How to reach us!
The Frankfurt campus can be found at the following address: Mainzer Landstraße 50, 60325 Frankfurt. .
Arriving by public transport
You can get off directly at Frankfurt main station or alternatively at the Taunusanlage. In about five minutes you will reach the Campus Frankfurt der Triagon.
Arriving by car
Due to the first-class location directly in Frankfurt city center, a journey by car is of course possible. However, it should be noted here that there is a possible high volume of traffic and limited parking facilities in the city center.
Frankfurt-Westend is an important district of Frankfurt. It is the scene of one of the largest and most important financial centres in the world.
In addition to numerous major national banks (including Deutsche Bank, Commerzbank, KfW Bankengruppe) and major international banks(for example JP Morgan Chase, BNP Parisbas, Bank of America) you can also find the largest German stock exchange.
Almost 30,000 inhabitants of Frankfurt's 750,000 inhabitants live in the Frankfurt Westend district. The district borders the Frankfurt Bahnhofsviertel, Gallus, Innenstadt, Bockenheim and Nordend-West.
The skyline is characterized by the skyscrapers of the financial institutions and the upper-class Gründerzeit architecture.
Frankfurt-Westend is known for its high real estate prices, which are amongst the most expensive in Germany. Furthermore, high-income groups of the population live here. They hold well-paid jobs, especially in the financial sector.
However, Frankfurt-Westend is more than just the banking district. Culturally, too, it has a lot to offer.
For example, the Frankfurt Messeturm is the second tallest skyscraper in the European Union (256.5 metres).
I
In addition, you can admire the sophisticated architecture of the Senkenberg Museum,the West Synagogue or the villa complex Pferdestall.
Food & Drink in Frankfurt-Westend
Along the Mainzer Landstraße you will find numerous restaurants, bistros and inns.
Whether Italian, Indian or German cuisine – there is something for every taste.
Our following dining tips can all be reached quickly from campus:
Burgerbar
Foodcourt in der Mall Skyline Plaza
Restaurant lunch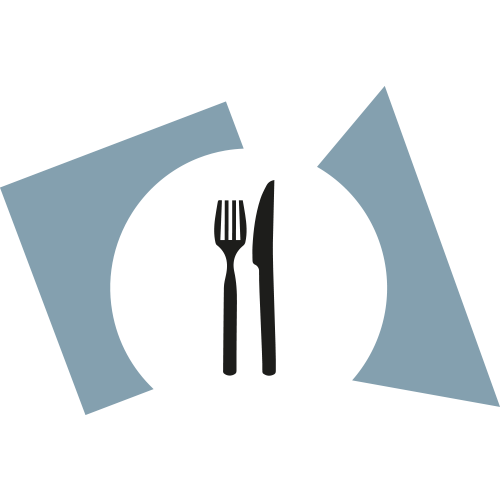 Where can I stay in Frankfurt-Westend?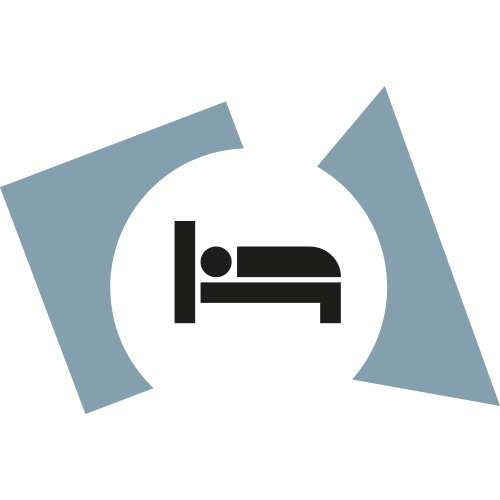 Do you need an overnight stay during the attendance phases?
We have compiled a list for you of cheap accommodation options in Frankfurt-Westend and the surrounding area.
Each hostel is in the room prices under €40 and is therefore also suitable for the limited student purse.
Accommodation:
5Elements Hostel Frankfurt
from 29 € per night in a single room with private bathroom (breakfast 6,50 €)
5 minutes walk to the university
Adresse: Moselstraße 4, 60329 Frankfurt
Phone : +49(0) 69 2400-5885
Email: welcome@5elementshostel.de
B&B Hotel Frankfurt-Hbf
from 59 € per night in a single room excl. breakfast
5 minutes walk to the university
Adresse: Mainzer Landstraße 80-84 , 60327 Frankfurt
Phone: +49(0) 69 714019-0
Email: frankfurt-hbf@hotelbb.com
What sights are there in Frankfurt-Westend and the surrounding area?
Frankfurt is a vibrant metropolis and has much more to offer than just financial institutions. The following sights are easily accessible from our campus on Mainzer Landstraße:
Palm Garden
The Palmengarten is a botanical garden in Frankfurt with a size of 22 hectares. Here you can admire the flora of different climate zones.
Main Tower
With an altitude of 200 metres, the Main Tower skyscraper is the fourth tallest skyscraper in Germany. A breathtaking view over the skyline is safe for you here.
Alte Oper Frankfurt
The building of the Alte Oper Frankfurt presents itself in a magnificent Renaissance architecture and is the scene of regular top-class concerts and events.
Römerberg
This refers to the Ratshausplatz in Frankfurt. It gets its name from the town hall "Zum Römer", which impresses with its playful staircase gable façade and the surrounding half-timbered houses.
Zoo Frankfurt
Visit Frankfurt's rumreichen zoo – the second oldest animal park in Germany. Here you can admire over 4000 specimens from over 460 animal species.
Iron Bridge
The Eiserner Steg is a steel, 170-metre-long pedestrian bridge that crosses the Main and connects the old town of Frankfurt with Sachsenhausen.
Paulskirche
In the past, the church was converted into an exhibition and event venue. As a national monument, it inspires with its classicist rotunda.
Museumsufer Frankfurt
With 15 museums that accumulate directly around the banks of the Main, Frankfurt is an important museum location in Germany. If you are a culture fan, Frankfurt's Museumsufer is sure to be a hotspot for you.
Expert opinion on the Triagon Academy
Expert opinion on the Triagon Academy
Prof. Dr. Karl Peter Fischer Leiter der School of Marketing & Communication
"We pick you up where you are right now! By working on your own projects and participating in our expert workshops, you will learn exactly what you really need."