Vienna Liesing Campus –
Continue your Studying, Training and Education in the Austrian metropolis.
At the Vienna campus, you have the possibility to choose from a three-year undergraduate Bachelor's degree programs, 1 to 1.5-years Master's degree programs or three-year doctorates.
If you have a vocational qualification (i.e. a three-year vocational training at EQF level 5), you can even shorten your Bachelor's degree through recognition for prior learning and acquire an internationally recognized Bachelor's degree.
After doing so, you can progress to a master's degree.
Thanks to our blended learning concept, you are sufficiently flexible to study alongside your work. Triagon students can combine self-study phases with online studies and individual face-to-face workshops at the campus.
The campus offers you modern, functional seminar rooms with free Internet access. For the face-to-face seminars, we rely on small learning groups in order to be able to offer you a pleasant and effective learning atmosphere.
Your advantages at the Vienna Campus:
Fast track your Bachelor's degree through RPL.
New, modern and attractive campus
Optimal technical e-learning equipment
City within walking distance with good transport links
Exciting attractions in Vienna
Aufregende Attraktionen in Wien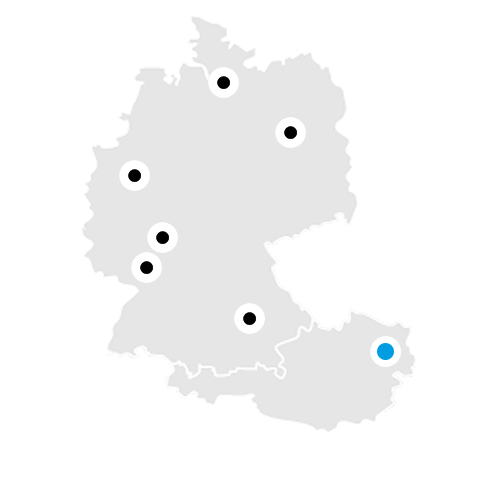 Arrival: How to reach us
The  Triagon facility is located at Seestadtstraße 27, 1220 Vienna. For your arrival, you have various options to choose from.
Our lecturers and staff are looking forward to welcoming you!
Arrival by S-Bahn
The Seestadt underground station is a 4-minute walk from the campus, from there you can take the U2.
Arrival by bus
To get to us by bus, you can either take bus 84A or N84 and hop off at Hannah Arendt Platz, there you will arrive at our location after a brief 750m walk.
Arrival by car
If you travel by car, it is best to take the A23, S5 or B3 for the quickest route. The Triagon destination is easily accessible, thanks to the multitude of available highways and motorways.

The ever-popular capital Vienna now has 1.8 million inhabitants, making it the largest city in Austria. In addition, Vienna is not only a city, but also one of the nine federal states in our neighboring country. From 1804, Vienna was an imperial residence and an imperial capital. Through this role, the city has become a political and cultural center in Europe over the years.
Above all, the city lives from its tourism industry, which is used by around five million tourists per year. This makes Vienna one of the ten most visited cities in Europe. It serves as a congress and meeting center for many organizations such as the Organization of the Petroleum Exporting States (OPEC), the International Atomic Energy Agency (IAEA) and the Organization for Security & Co-operation in Europe (OSCE). One of the four official headquarters of the UN, the United Nations Office, is located in the Vienna International Centre (VIC) and is popularly known as the UN City.
From a sporting point of view, the local football club "Rapid Wien" is always at the top of the table league of the 1st Austrian League. The only stock exchange in Austria is located in Vienna and many large corporations such as Telekom Austria, the oil company OMV and the large brick manufacturer Wienerberger have their headquarters there.
​
Near our campus there are several options on how to satisfy your hunger. The nearby takeaways offer delicious dishes and snacks for in between: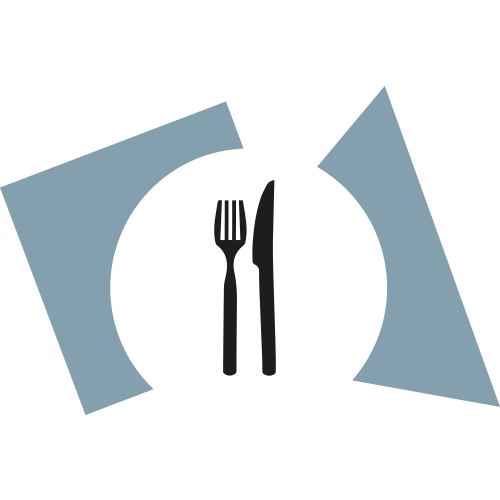 Where can I stay in Vienna?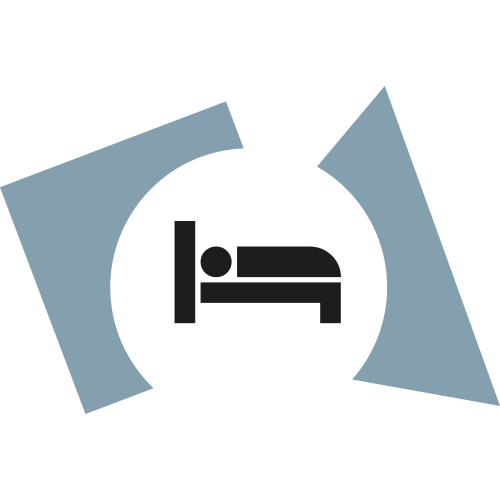 Our learning concept makes it possible for you to easily complete your studies with us in addition to your profession. As part of a Bachelor's or Master's degree, you will only be on our campus during the attendance phases.
For these events, there are various options for an overnight stay near our location:
What sights are there in Vienna?
The metropolis of Vienna is full of sights. Culture, sports & events – there really is something for everyone.
Our personal top spots include:
Wiener-Prater (12.4 km)
The Wiener-Prater often does not mean the large area in the north of Vienna, but the so-called "Wurstelprater". This is an approximately 0.3 square kilometer amusement park in the Leopoldstadt district of Vienna. The Prater became famous above all for the Vienna Ferris wheel.
Schönbrunn Palace (5.3 km)
Castle atmosphere at its best! The famous building offers not only many interesting rooms, but also a beautiful castle park, which invites you to walk and stroll around.
Hundertwasserhaus (11,3 km)
Vienna is not only known for its beautiful castles, but above all for its artists. At the Hundertwasserhaus, the bizarre architecture as well as a permanent exhibition by the artist "Friedensreich Hundertwasser Regentag Dunkelbunt" can be visited.
Belvedere Palace (9.2 km)
Like Schönbrunn Palace, Belvedere Palace is always worth a visit! In various exhibitions you can learn a lot about Austrian artists such as Gustav Klimt and marvel at his pictures.
St. Stephen's Cathedral (10.1 km)
The outstanding Gothic buildingis also called the Austrian National Shrine, has been considered a symbol of reconstruction since the 2nd World War.
Volksgarten (10.1 km)
The green city park is located between the Burgtheater and the Heldenplatz. Between the beautiful green areas stands the Temple of Theseu and the Café Meierei, which are considered absolute tourist attractions.
Vienna State Opera (9.4 km)
The Staatsoper is known to many because of the annual Vienna Opera Ball. It is also famously known for the Viennese Philharmonic since it is located there. As well many world stars of the international opera and theater scene perform here.
Kärntnerstraße (9.6 km)
Fancy a detailed shopping trip through Vienna? Then Kärntnerstraße is the right address! Located between St. Stephen's Cathedral and the world-famous Hotel Sacher, the promenade comes along with international branded and exotic shops. Anything, your heart desires is found here!
Your study advisor in Vienna
Ms. Franziska Katzlinger

 +43 (0) 664 523 00 44
Franziska.Katzlinger@triagon-academy.com
Öffnungszeiten: Montag bis Freitag 08:00 – 17:30 Uhr
Endresstraße 18, 1230 Wien